Tuesday, April 17, 2012
From Wikipedia.


The producers of

Saturday Night Live

, especially Lorne Michaels, have famously and dramatically banned several celebrities from ever appearing on the show again. Reasons for these bans vary--sometimes they are a response to a star's backstage difficulty or inappropriate on-stage behavior, while other instances seem unwarranted.





Louise Lasser

("Mary Hartman, Mary Hartman") who hosted at the end of the first season on July 24, 1976, was the first host banned by the producers. Lasser was reportedly nearly incoherent throughout the broadcast.




Charles Grodin

has never been asked back to host after he gave a clumsy performance. In October 1977, on his one appearance on the show, Grodin missed rehearsal, stumbled his way through the show, and ad-libbed many of his lines.



On December 17, 1977,

Elvis Costello

and the Attractions performed as a last-minute replacement for the Sex Pistols, who were unable to obtain passports. NBC and the show's producer Lorne Michaels didn't want the band to perform "Radio Radio," since the song protests the state of the media. The band defied Michaels by playing the song anyway. It infuriated Michaels because it put the show off schedule, and the band were barred from performing again.

 (Eventually Michaels put his grievances aside, lifting the ban, and Elvis Costello would appear as musical guest in 1989 and 1991. He also reprised his performance of "Radio Radio" with the Beastie Boys for a 25th anniversary special aired on September 26, 1999.)




Frank Zappa

was banned from the show after his hosting stint on October 21, 1978. His distinct sense of humor made him unpopular with the cast and crew. During his performance, he made a habit of reading cue-cards and mugging for the camera, and many cast members (save for John Belushi) deliberately stood far from him during the closing farewell.



The April 14, 1979 episode of the show hosted by

Milton Berle

resulted in him being banned due to his habit of upstaging other performers, overacting, mugging for the camera, insertion of "classic" comedy bits and his maudlin performance of
"September Song." 

Note: This episode was also barred from rebroadcast for over twenty years until February 2003, when an edited version was shown on E!.


On November 13, 1982, host

Robert Blake

was so dissatisfied with the scripts he was given during the week that he crumpled one up and threw it in the face of cast member and writer Gary Kroeger.

 He was banned from ever returning to the show.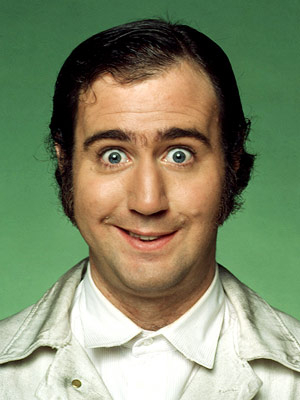 A proposed banning of a frequent guest was left in the hands of viewers on November 20, one week later.

Andy Kaufman

, who had appeared in the very first episode in 1975 and periodically thereafter, was the subject of a viewer poll to decide if Kaufman should be allowed to stay or be banned for life from the show. Viewers had to call a 900 number to cast their vote. They decided to kick him off, and Kaufman never returned to the show.

 (It was actually Kaufman who pitched the idea to Dick Ebersol weeks before, and Ebersol used the idea after he had a fight with Kaufman.)




Alt-rock group

The Replacements

were banned from the show due to their behavior after they appeared on the show on January 18, 1986 to promote their first album with Sire Records, Tim. When it came time for them to perform their first number, "Bastards of Young," they were intoxicated and several cast members were unsure whether they could perform. Lead singer Paul Westerberg would further aggravate circumstances when he yelled "fuck" to the crowd during "Bastards of Young". (Lead singer Paul Westerberg did return as a solo musical guest.)




Steven Seagal

, who hosted on April 20, 1991, was also banned from hosting because of his difficulty in working with the cast and crew.

 A year later, while hosting the show on September 26, 1992, Nicolas Cage told Lorne Michaels backstage, "You guys probably think I'm the biggest jerk who's ever been on the show!" "No," replied Michaels. "That would be Steven Seagal."





Sinéad O'Connor

was banned from appearing on SNL again after her peformance on October 3, 1992. In her second set of the show, she performed an a cappella version of Bob Marley's "War." During the word "evil", she picked up a picture of Pope John Paul II, ripped it up, and shouted, "Fight the real enemy!" The stage manager immediately turned off the "applause" cue and the audience reacted with complete silence. NBC received many complaints about this within a matter of minutes. At the end of the show, host Tim
Robbins, who was raised Catholic, refused to give O'Connor the customary "thanks" for being the musical guest.

 (To this day, NBC refuses to lend out the footage of the
performance to any media outlet, and they edited out the incident from the syndicated version of the episode, replacing it with footage from the dress rehearsal taped earlier in the evening. It was finally released in 2003, with an explanation from Lorne Michaels, on Disc 4 of the

Saturday Night Live - 25 Years of Music DVD

set.)





Cypress Hill

were banned from appearing on SNL again after their performance as the musical guest on the October 2, 1993 episode, where DJ Muggs lit up a joint on-air and the band trashed their instruments after playing their second single "I Ain't Goin' Out Like That."




Martin Lawrence

was banned from the show after his opening monologue on the February 19, 1994 episode included comments about female genitalia.

 (The monologue has been edited out in both the network repeats and syndicated version, with just a graphic describing in general what Lawrence had said. The graphic also told viewers that it was a lively monologue and it almost cost many SNL employees their jobs.)





Chevy Chase

was banned from hosting the show again after the February 15, 1997 episode due to his verbal abuse of the cast and crew during the week. Chase was already notorious for his treatment of certain cast members when hosting past episodes, particularly his 1985 remarks to openly gay cast member Terry Sweeney (Chase suggested a skit for Sweeney in which he plays an AIDS victim who gets weighed every week.) Chase did return for the 25th Anniversary Special, and has made several cameo appearances on the show since 1997.


Adrien Brody

became the latest person banned on May 10, 2003. He came out to introduce reggae musician Sean Paul, while wearing Rastafarian attire including faux dreadlocks. Without any prior notice, Brody began rambling in a Jamaican accent for close to 45 seconds before finally introducing the act incorrectly, misannouncing "Sean Paul" as "Sean John." Lorne Michaels, notorious for his dislike of improvisation and unannounced performances, was furious with Brody for not obtaining clearance before performing this "monologue."