Nasty. Just looking at these made my stomach hurt. Or maybe it was the chili dog I had for breakfast.
From Neatorama.
NUTBURGER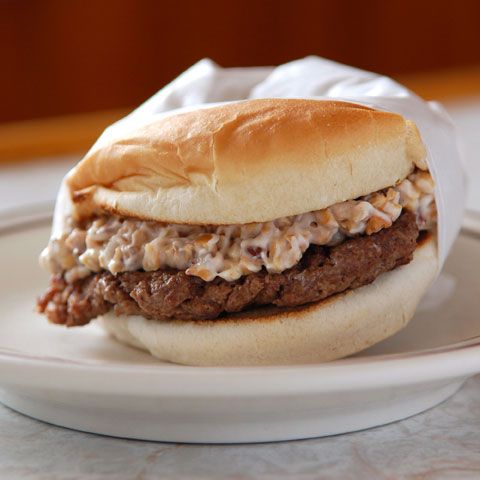 For those who love burgers slathered in peanut butter, but wish there was a chunkier version than even the chunkiest of peanut butters could offer, you might just love the Nutburger from Matt's Place in Butte, Montana. It's essentially a regular hamburger covered in a topping made from nothing but chopped peanuts mixed with mayo. Author George Motz who wrote Hamburger America says it's "like eating sundae topping on a burger… It's great!"
BEAN BURGER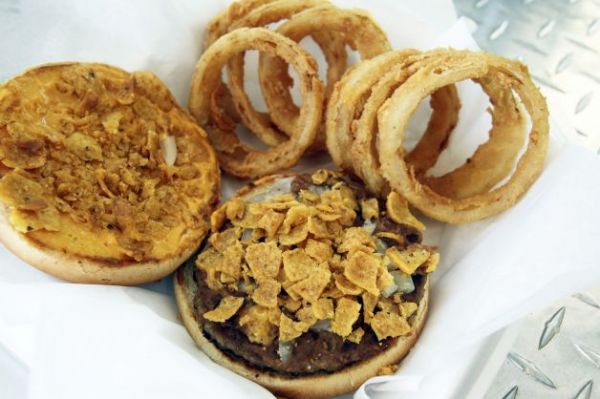 No, not a patty made with beans, this is a Texas specialty that began at Sills Snack Shack in San Antonio all the way back in 1953. It features Cheez Wiz, onions, refried beans and crushed Fritos. While the original Snack Shack closed a while back, two nephews of its creator have reopened a food truck offering all of Sills' famous specials, including the Bean Burger.
LUTHER BURGER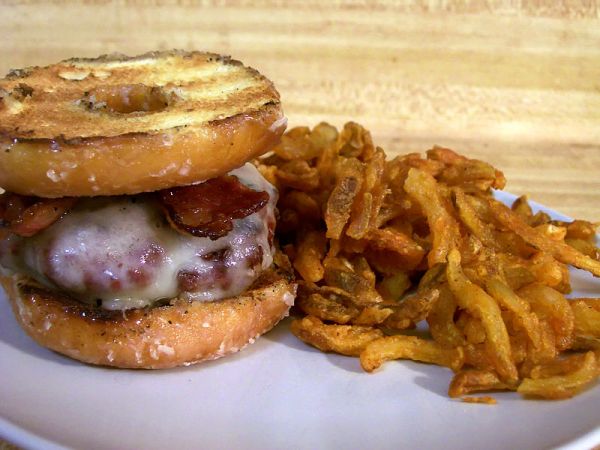 I've always heard this called a Krispy Kreme burger, but because it was supposedly a favorite of singer Luther Vandross, its most common name is the Luther Burger. The creation is said to have been invented at a bar named Mulligan's in Decatur, Georgia when the chef ran out of buns and started using donuts instead. Whatever the origin, the name and no matter where you buy it, it always features a glazed donut with a hamburger patty in the middle.
1UP MUSHROOM BURGER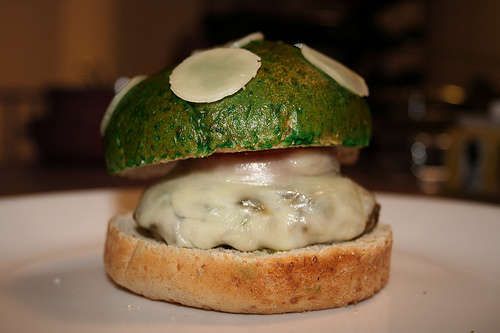 Feeling a little down? Well then get some life back in you with a 1UP Mushroom Burger, inspired by the Mario Bros. series. Simply dye your buns with food coloring and then add spots with mozzarella and you'll be well on the way to feeling like your old plumber self again.
LASAGNA BURGER
Can't decide between a cheeseburger or pasta? Then perhaps the lasagna burger will satisfy both of your cravings after all, it's essentially an extremely meaty lasagna sandwiched inside of a roll. While Dude Foods doesn't have a full recipe, they did include more than enough details to reconstruct this delicacy at home.
See the rest at Neatorama.